The Best Small Pool Designs For Small Suburban Yards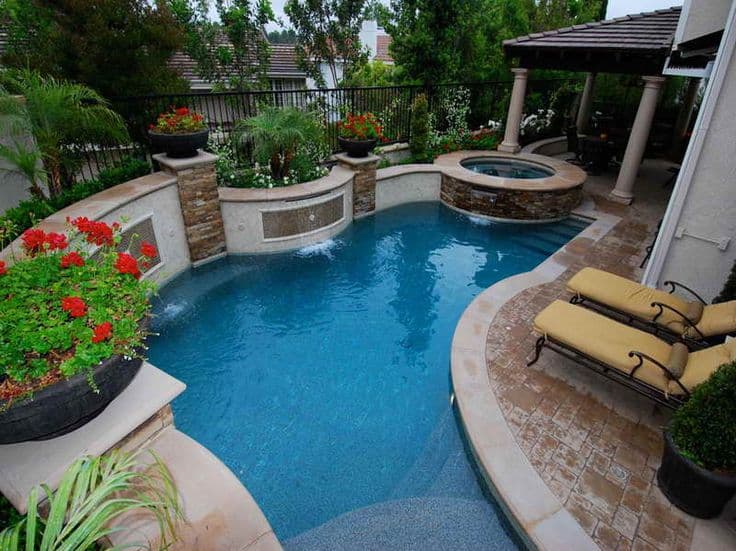 Some believe size is always relative. What is considered a lavish home might seem more modest or smaller to others. A swimming pool is no different in this regard, and homeowners who don't have one usually crave at least a smaller pool to cool off during a summer day. Having a pool in your suburban yard is still possible even when your yard is small or already filled up with valuable landscaping or other custom additions from over the years. In fact, many individuals invest in small pool designs for their small suburban yards because it is more convenient and affordable.
The process is actually not all that challenging, and the result will leave you astonished. Small pools are also great for children if you decide to turn it into a kiddy pool with a shallow depth. Whatever you plan to do with your small pool, we have the best pool ideas in Atlanta. Having a hard time deciding what is best for your small yard? Find your favorite design below:
Modern and Contemporary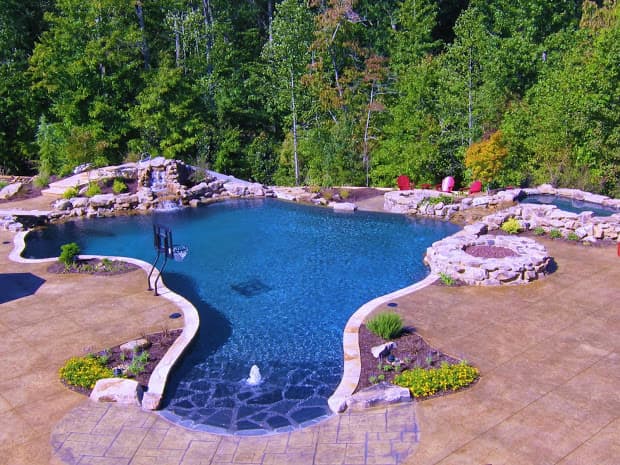 If you are into a clean yet modern vibe, a contemporary small pool might be the one for you. Consider the style of your house and backyard before you choose a modern small pool. These pools usually a have the clean design and straight lines that form some type of cubic or rectangular form. Most modern small pools are designed with a rectangular design, although you can also choose to have a square shape if desired. Most small pools start at 9 X 18 feet, but you can measure what you think is appropriate.
Curvy and Round
Are you not a modern or contemporary person? Don't worry, there are many options beyond the modern designs. Most circular pools have semi-circular designs with irregular shapes, or you can choose a classic round circle design. Round and curvy small pools give off the ambiance of a tropical retreat, perfect for those aiming for a "beachy" or tropical backyard. Adding a bit of shape and curve to your small pool will distract the eye away from its small size.
Traditional
Traditional small pools are usually rectangle but without the entire modern design look. By infusing the pool and pool deck with brick pavers or a classic cement look, many families choose the traditional style based on affordability. It is more affordable due to the fact it doesn't require any fancy designing.
Deep or Shallow
You can choose to have a small backyard pool for your kiddos, or go for a plunge pool! Many homeowners find that small pools are perfect for little kids to splash around in on a hot summer day. You can choose to have a pool that is only three feet to provide a splash and play area. On the other hand, plunge pools are perfect for those with small backyards as well. They require less square footage and rely on depth rather than width and length.
Small Pool Features:
No matter the size, even a small pool can have some great features, including:
Seating benches
Therapy jets
Blower ports
Jacuzzi
Fountain
LED Lights
Bubbler
Spill effects
Firepit
Request a Free Quote
If you're feeling inspired to install a small pool in your suburban backyard, then call White's Pools today to request a free quote! Your yard will become a cool retreat in no time.