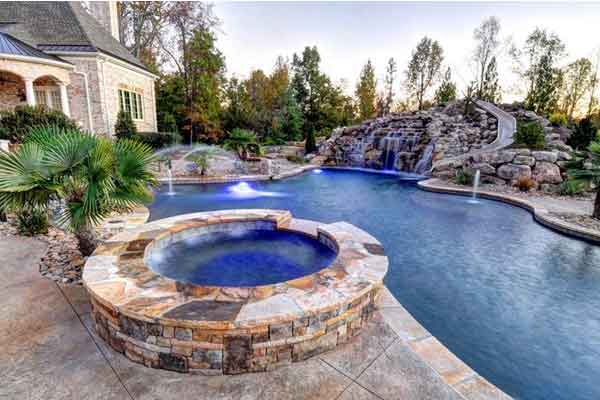 We understand the importance of a breathtaking backyard. We, at White's Pools, build and design the perfect outdoor areas that are customized according to your requirements. We have plenty of options for you to choose from. Create a quiet refuge at your patio or redefine your pool area by adding an element of fun and color to it. Bring the comfort of home to your backyard area, with an outdoor grill and fireplace, and enjoy an awesome dinner with friends and family. We also offer custom swimming pool designing services. Modern, innovative and simply breathtaking, our swimming pool designs can make your neighbors envy your stunning pool area.
When it comes to designing the most stylish custom swimming pools in Atlanta, Georgia, hundreds of home and business owners have trusted on White's Pools, Inc.
What makes us a reliable swimming pool construction company in Atlanta is our "Guided by Ethics, Driven by Quality" attitude. We keep the dreams and requirements of our clients at the forefront and go to great lengths to build indoor pools, infinity pools, natural pools, outdoor pools, and more.
To know more about our Pool Company, Atlanta, GA, Call Us Today (770) 466-2376.