How to Build an Inground Swimming Pool That Fits Your Backyard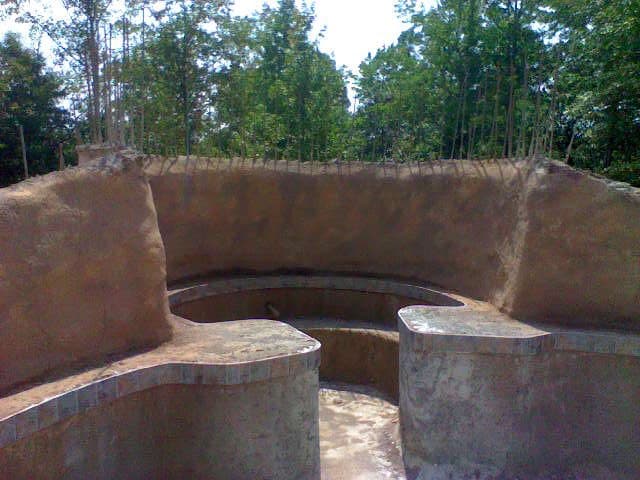 Building a pool in your backyard is a major investment that requires money, planning, energy, and yard space. While an above ground pool may seem appealing because of its easiness to build and the inexpensive cost, having an inground pool will increase the value of your home and is a exciting project that requires design and placement.
Things to Consider Beforehand
Before jumping into the process of building an inground pool, there are some aspects that must be addressed. The aspect that needs to be handled first and foremost is what size and shape you want the pool to be. Many factors go into choosing what size you want for your pool. Some prefer to use their patio and pool to cover all of the grass in their backyard, while others like the grassy landscape incorporated into their new area. It's important to keep in mind what appeals to you and suits your needs. The shape of the pool also should adhere to your needs. While you may want a certain shape for your pool because it's aesthetically pleasing, it might not work for the functional purposes you have planned for the pool. If you're expecting to do laps in your pool, you want to go with a simple long oval shape instead of a fancier laguna style. Consider how much you are willing to spend and if there are any add-ons, such as a water slide or diving board, that you're interested in before executing your pool plan. It's also extremely important to research which material you want to use. The material will affect the look and the price of the pool.
Materials Needed
The material that is needed for a pool varies in the options that are offered, and it's important to know what choices are offered for your pool building needs. The first product that needs to be purchased for building a pool is the pool base materials, either pool pre-mix or vermiculite, to provide a smooth surface to place the pool liner. The pool liner is usually made of vinyl and comes with prepackaged pool kits. Before placing the paneling on top of the pool liner, you might want to consider purchasing wall foam to prevent unnecessary tears or punctures. The wall panels are usually constructed of galvanized steel, aluminum, pressure-treated plywood, or plastic. Most commonly though, pools are made from concrete (either shotcrete or gunite) because they give pool owners a variety of options for both color and shape.
People to Build Your Pool for You
While building your pool seems like a great DIY project, most people do not have the time or patience to go through the meticulous process. Luckily there are pool supply stores and private contractors that will do the job for you and do it well. There are a few options for those interested in building an inground swimming pool in Athens. At White's Pools, customers get the expertise of a pool store that is in its third generation of business. We can assist you in every aspect of your pool building process to ensure you get the best pool for your backyard.
Call or browse our website today to schedule a free estimate.