Do Pool Building Companies Offer Financing And Should You Get One?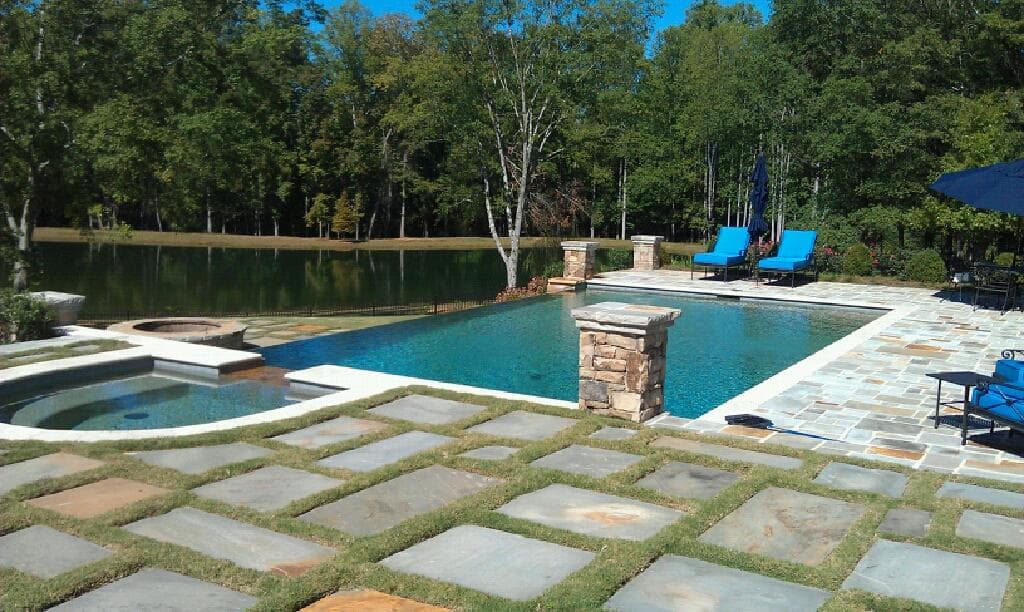 Do Pool Companies Offer Financing And Should You Get It?
Want a pool to cool off in or relax by during the summer but are afraid of the costs of installing and maintaining it? Your dreams are completely possible. There are a number of options if you want to finance a pool. If you finance properly, you can not only find a way to get a pool at a reasonable price but also add value to your home. To finance a pool there are three different types of loans, and you should seriously weigh the pros and cons before deciding on one. Depending on your credit score, you could easily be able to qualify for one these loans so you can start building the summer oasis in your backyard.
What is Pool Financing?
For those who have never had to take out a loan or buy on credit, you might not know what financing is. Financing is the act of providing funds for investing, business activities, or to make a purchase. It allows people, and companies, to purchase things that are out of their immediate budget. For the ordinary person, it's often used for cars, houses, and pools. There are equity and debt financing, with debt financing being what people use to buy their personal items.
Types of Loans
The three types of loans that people use to finance a pool include home equity loans, home equity lines of credit, and cash-back refinancing.
Home equity loans are also known as second mortgages. This is due to the fact that home equity loans provide you with a lump sum at a fixed interest rate that you have to pay back in generally 10 to 15 years. The biggest benefits of going with these types of loans are that the interest is usually tax deductible and interest rates are almost always lower than those of personal loans.
Home equity lines of credit (HELOC) are smaller loans that you receive over time. HELOC is very similar to having a credit card. You have a revolving line of credit, but the things that determine your credit limit include your home's appraised value, debt and income, and credit history. While there are more fees that go with this type of loan, the advantage is that you can take what you need but minimize the amount of interest that will accrue.
Cash-back refinancing is a process that involves taking out a new mortgage. This new mortgage amounts to a sum greater than your current mortgage and then gives you the difference between the new and old loans. This new mortgage can often be refinanced for a lower interest rate than the original. Unfortunately, this loan usually carries higher interests itself, balancing it all out.
Should You Finance?
Financing a swimming pool can be beneficial for your house in the long term and can be extremely relaxing, but there are a few things to keep in mind before making the decision. The biggest thing that you should be sure of is your budget. How much money you're willing to take out as a loan is a big decision. Know what materials you want for your pool and also know what features you want in the pool. These all determine how much of a loan you'll have to take out. For pool financing in Atlanta, consider White Pools—an authority in pools in the area that will be sure to meet your pool needs. For more information and to request a free quote, visit their website today.