Enjoy the Added Luxury of Swimming Pools!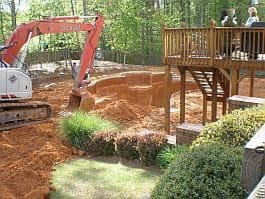 Due to the changing lifestyles and the increasing awareness of people to stay fit, a majority people are opting for getting beautiful and trendy swimming pools installed in their backyard. When you've a pool in your backyard, you won't have to run from places to various clubs in search of a pool. Rather you have the liberty to go for a nice and relaxing swim at any part of the day and inculcate this in your daily routine. Apart from the regular exercise, your kids can also take a splash in the pools and have a gala time.
The homeowners who have the added luxury of owning a pool will surely tell you about the countless hours of enjoyment and the increased property value that their pool has provided them. In fact more and more people who are getting their house constructed or while looking for a new property for themselves, prefer having a beautifully built luxurious swimming pool. If you've a pool, then you can revitalize the pool by adding a few modern pieces of furniture.
And those getting their constructed can be innovative and consider certain enhancements and unique and beautiful designs for their pools. By including interesting characteristics, such as fiber optic lighting or a water fountain, you can add a few dollars to the resale value of your property. Plus, in the meantime, you and your family get to enjoy it all.
The maintenance of the pools are also an important part. Mostly, the homeowners hire the professional swimming pool maintenance company to ensure that their pools stay in a proper working condition. So, hire a reliable and the leading swimming pool builder for the installation of a beautiful swimming pool in your backyard.