Everything You Need To Know About Pool Companies That Offer Financing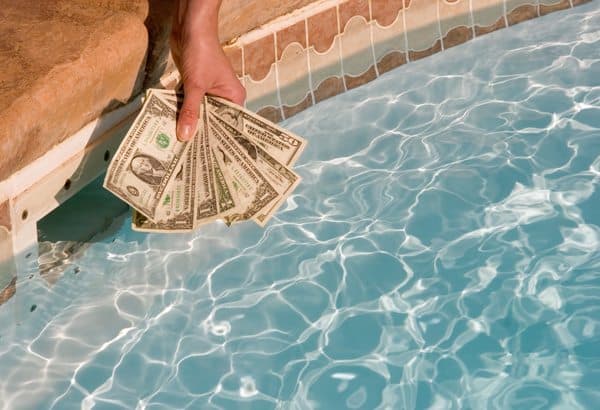 Many homeowners who want to invest in getting a swimming pool either don't have the money or they don't want to pay a large sum upfront. In addition, a lot of people aren't aware that there is a process where you can choose "pool financing".
Pool financing seems like a complex term at first, but in fact, it's a fairly easy process once you understand how it works. Below is everything you need to know about pool companies that offer to finance so you know what to do when it's your turn to get a pool! It's better to be prepared when walking into a large investment.
What is Pool Financing?
Homeowners who are looking to build a pool has the option of pool financing so they don't have to pay say, $100,000+ up front. The pool financing company will estimate your monthly payment based on your overall price of the project. However, there is one fixed interest rate that has stayed stable for many years of anywhere between 5% and 10%. Basically, you pay a certain percentage every month until your pool is paid off. Just like any other financing you've had before with cars, houses, or phones!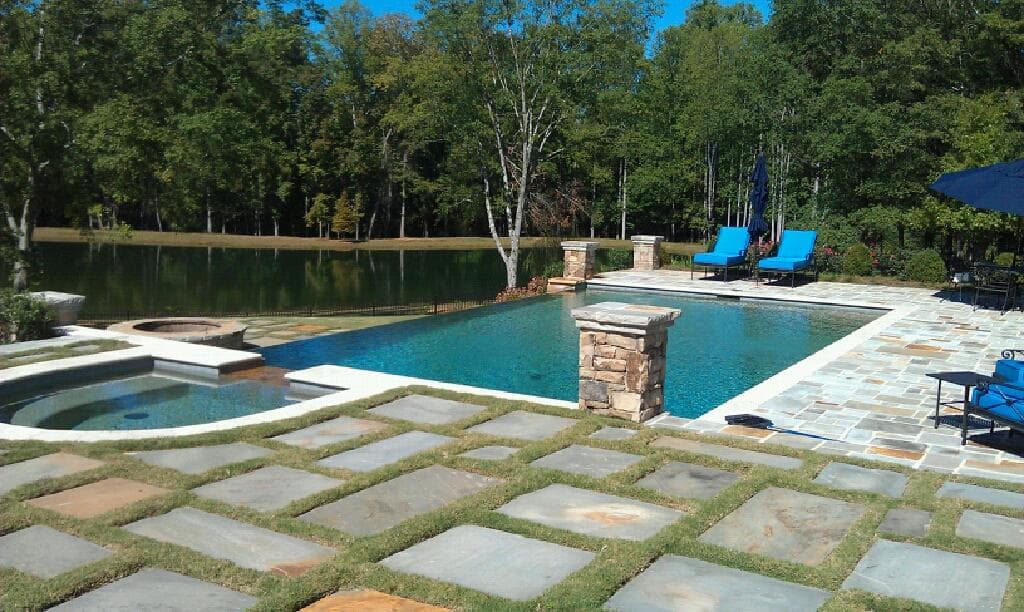 How Does It Work?
In order to apply for a loan, you will need to provide the following information:
Social Security Number
Driver's License number
Work status
Amount and Sources of Your Income
Total Monthly Housing Cost
Home Equity
Retirement Assets
Liquid Assets
Once you have applied for your loan, your credit will be scanned to give you a fixed interest rate of what your monthly payments will be. Once you have agreed to your terms of payment, the pool construction starts!
Here's a helpful tip: you can finance a portion of your pool project with a pool loan. Many homeowners have done it before, where they cover most of pool cost, then finance the additional items such as patio, fencing, or accessory items.
Before you decide on a pool financing company, you need to be familiar with the two main types of financing:
Secured Loans
A secured loan means your bank uses a collateral (like your home) as the means to secure the loan. So if you fail to pay your monthly payments, they have the right to your home to get their money back. This loan is in fact the most common type of swimming pool loan. This is because it allows you to borrow against the equity you have in your home to finance the project. Also, secured loans have lower interest rates, and payments can be spread over a longer period of time.
Unsecured Loans
Unsecured loans are not attached to collateral, so the lending institution cannot take security over your house. Although, unsecured loans are more risky, their interest rates are much higher, and payment terms are shorter as well. Most banks or loan institutions will not lend more than $30,000 if it's an unsecured loan.
White Pools, one of the leading pool financing Atlanta, has everything homeowners need for easy and accommodating pool financing! Request a free quote today.