Let a Professional Install Your Dream Pool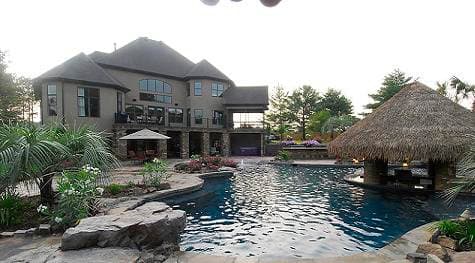 Most people dream of having a swimming pool in their backyard. Some people choose to have an above the ground pool while others prefer a larger, in ground pool. Regardless of the type of pool you choose you will need to do some planning before it can be installed. It is important to hire a professional that does swimming pool installation in order to make sure everything is done properly.
Many people will ask family and friends for a recommendation when they are thinking about buying a pool. Most people like to use someone that has provided a great service for someone they know and trust. If you are unable to get a referral it will be worth it to take the time to find a reputable company to do your swimming pool installation. You want to find a company that is licensed and insured and that has a reputation for providing excellent customer service and doing quality work. Any reputable company should also come out to your location to give you an estimate for the type of pool you are considering. This is especially important for people that like to shop around and compare prices before they make their final decision.
When you choose a company you also want to consider if they do routine pool maintenance as well. Many people are more comfortable using the same company to build and maintain their pool although this is not always an option. People also need to be prepared for the fact that swimming pool installation is a process it doesn't just happen in a day. If you are having an in ground pool installed it will take much longer than an above the ground pool. No matter what type of pool you desire, you want to find a reputable company to do the work.
If you are searching for a swimming pool construction company in Atlanta, GA, you can always count on us. We can install any pool in your backyard while keeping your taste and budget in mind.