Let Us Build the Pool of Your Dreams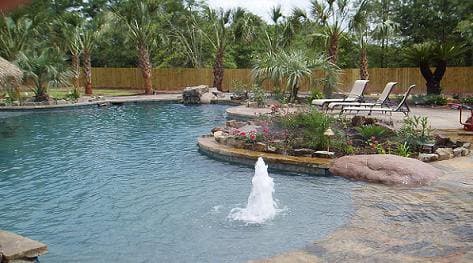 Who doesn't like to take a nice refreshing swim on a hot summer day? Imagine the fun, comfort and convenience of having a custom built pool right in your own back yard. For some people the chance to own a pool would be a dream come true. If you are going to make that kind of investment you want to make sure everything is done correctly and that you are getting the most for your money. It is important to compare various swimming pool builders in Atlanta before you make your final decision on who to hire.
Once you have decided on a builder you need to decide what type of pool you are interested in. Some people like a smaller, above the ground pool, while others prefer an in-ground pool. Many builders will give customers a free estimate for any services they are considering. You will want to find out how the company works during the construction phase. Will they clean up each day before leaving, or will your yard look like a tornado struck throughout the entire process?
It is also important to find out what other types of services swimming pool builders in Atlanta offer. Will you maintain a relationship with this company once your pool is completed or is the business relationship over once the pool is built? Many companies will provide maintenance services for owners once the construction is finished.
Some companies also provide additional services such as landscaping and fencing to help customers create their own private getaway in their back yard. Many customers like the option of having the same people who built their pool continue to perform the routine maintenance and upkeep. It gives them a sense of security to know that the people servicing their pool are familiar with it in every aspect.