Outdoor Living Spaces Atlanta, GA
Are you looking for a team of hard-working and skilled pool and outdoor living space construction experts? White's Pools has your back. With a crew full of industry professionals looking for their next project, we are ready to bring your dream outdoor living space to fruition in and around Atlanta, Georgia. Our family here at White's Pools are passionate in their line of work and are prideful in the quality of work and customer service we provide. Our goal is to give you the outdoor living space you'll love and enjoy year after year with your family and friends. Our do-it-all team will factor in all of your needs and wishes for your dream outdoor space and provide a range of customizability options in order to appeal to your budget.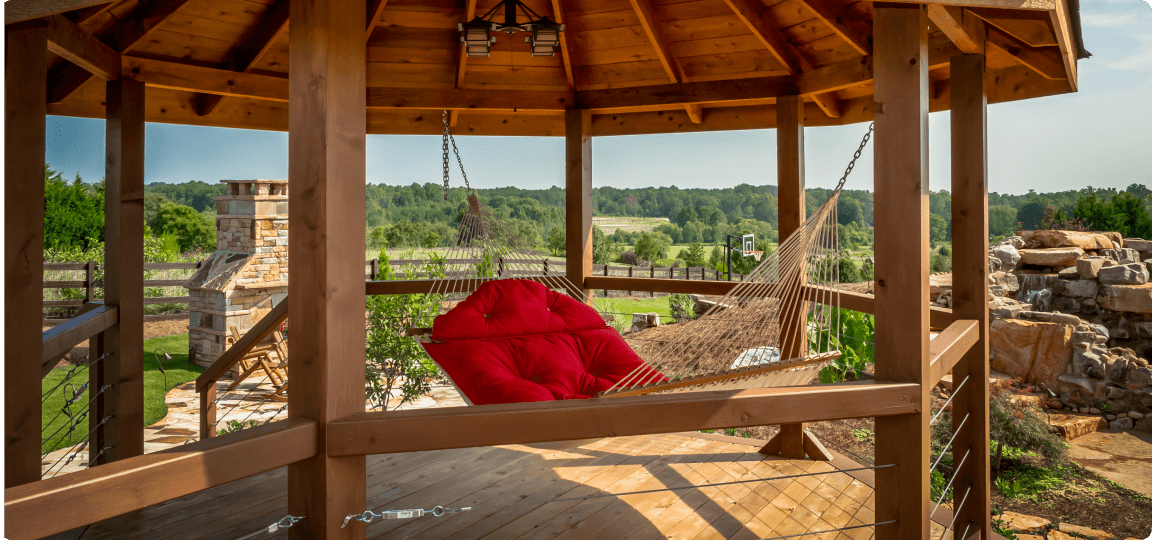 For many years, White's Pools has proudly serviced the Atlanta, Georgia area providing services such as custom swimming pool construction, finishes and tile work, custom outdoor fireplace construction, custom decking, and concrete, as well as pool maintenance. White's Pools is your go-to provider for all of your swimming pool and outdoor living space needs. Our talented team is your partner when it comes to professional outdoor construction services.
About Our Outdoor Living Spaces Services
When you have a dedicated company such as White's Pool specializing in building beautiful outdoor living spaces for residential properties you can transform a simple backyard into a luxurious oasis. With a team of experienced designers, engineers, and construction specialists. we create custom-designed swimming pools, hot tubs, and other outdoor living features in and around Atlanta, Georgia that add value and functionality to any home.
From the initial consultation to the final inspection, our team here at White's Pools works closely with clients to understand their needs, preferences, and budget to create a personalized outdoor living space. We use the latest technology, materials, and construction techniques to build durable and long-lasting structures that meet all safety standards.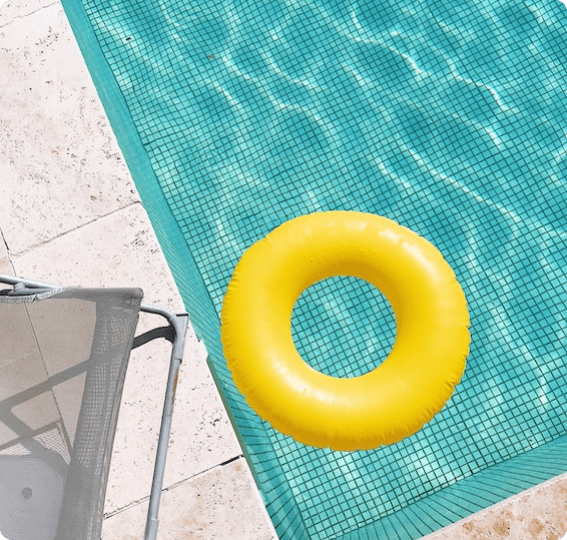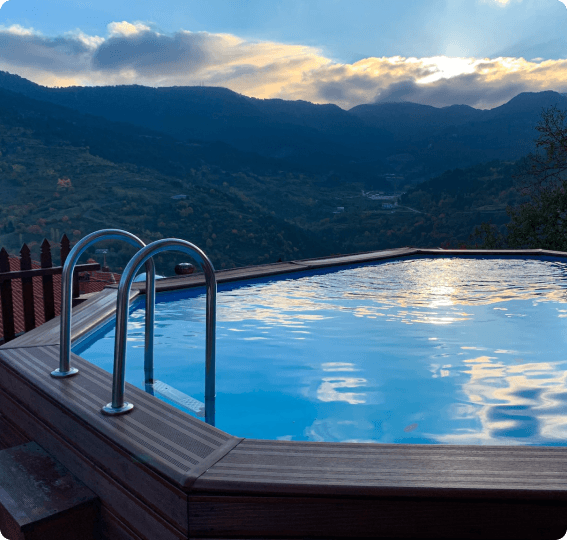 Whether our client wants a classic swimming pool or a modern infinity pool, we can deliver a stunning outdoor living space that perfectly fits their style and taste while wonderfully complementing the client's home. From start to finish, we focus on quality, craftsmanship, and customer service in order to set us apart from other pool companies in and around Atlanta, Georgia.
Get Started with Us Today!
#1 Pools & Spas Builder , Atlanta
Someone from our team will call you within 24 hours.
REQUEST A QUOTE


In addition to our outdoor living spaces services, our crew here at White's Pools offers a range of services including maintenance, repairs, and upgrades to help clients keep their new dream outdoor living space in top condition for years to come. With a commitment to excellence and a passion for creating beautiful outdoor living spaces, White's Pools is the perfect partner for any homeowner looking to enhance their backyard living space.
Additionally, having a gorgeous custom outdoor living space is a great way to not only increase your property value but to improve your quality of life, give you more space for entertaining guests, add a personalized flair to your Atlanta property, and allow for more recreational activities such as:
Impress your family and friends by hosting a welcoming get-together in your brand new outdoor living space carefully crafted and designed by the talented experts here at White's Pools.
Contact Us Today For A Free Outdoor Space Design Quote
Contact us today to receive a free outdoor space design quote! Our team of experts is eager to help bring your outdoor living dreams to life. Simply provide us with some basic information about your project, and we will work to create a customized design plan and quote to meet your specific needs and budget. Don't wait any longer to transform your backyard into a beautiful and functional outdoor living space. Call or email us today to schedule your free design consultation and take the first step toward creating your very own outdoor oasis in and around Atlanta, Georgia.
Address
1001 Karlee Blvd.Loganville, GA. 30052