3 Steps To Picking The Best Pool Company Near My Atlanta Suburban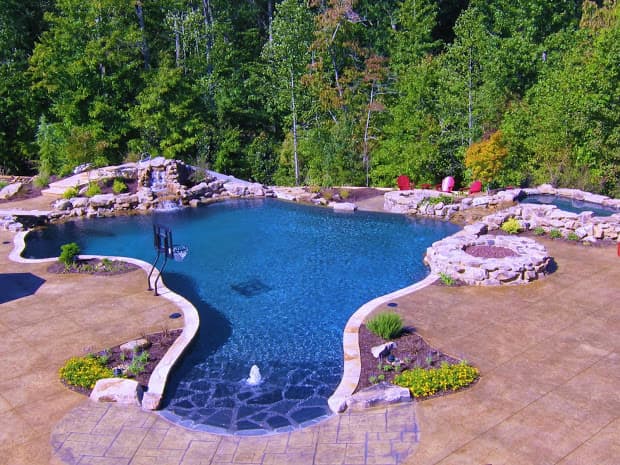 For many of us, having the chance to design your very own pool is a dream. We imagine how the summers will be spent in the backyard while your neighbors come over for cookouts and everyone gets to enjoy themselves. This image can come to a halt if you invest in the wrong company. We have all heard the horror stories, from budgets that have been greatly surpassed, poorly designed products, to abandoned pool builds. Luckily, there are steps you can take as an investor to prevent these misfortunes from happening. Read below for more!
"Contractor's License and Credentials, Please"
The very first thing you should do as a potential client is to check the pool company for a recent and valid contracting license within your state. Not only that, they should have a valid insurance certificate as well. The company you choose should be willing to have the certificate directly sent to you. It's more than worth your peace of mind to ask and verify. Even so, after you should take a good look at those credentials and past reviews. An easy and quick search on Google should suffice. You'll want to see how well-known the pool builder is within the community so don't just check their website! Review sites are a great insight into a company and its quality of work. It doesn't hurt to be certain they specialize in the type and shape of pool you'd like as well. All of this should be found away from the company to guarantee accurate results and research.
"HOW many subcontractors?"
Once you've done your background search, it's time to start asking the hard hitting questions. Ask the company how many subcontractors will be on the project openly. You'll need to know if they will be there only for the construction or installation or start to finish. Because these teams will be on the property often, you'll want to know that everyone involved is reliable to prevent delays or mishaps. Once it's understood how many subcontractors will be involved, you'll need to know if they are covered by your insurance as well. A professional, trustworthy company would be more than happy to answer all your questions. Although it seems tedious, this process will be worth the little amount of hassle in the long run.
Portfolio Check!
After you have gotten the research and essential questioning out of the way, let the company show you their work. If they have a showroom or a design centre, this is a plus. This is where the fun really begins. During this process, the team should be able to help guide you through designs or models that will suit your space and style. This will allow you to grasp a better sense of your pool's layout before the project begins.
If you're in the area or have questions please contact our team at White's Pools. Request a free design today from one of the best pool companies in Atlanta!