Pool Renovation in Atlanta, GA
No doubt, a swimming pool improves your home's aesthetics and value, and it's also a perfect amenity to have for exercise and entertainment purposes.
However, it requires lots of upkeep and maintenance to serve you well. While regular maintenance and cleaning help, wear and tear can lead to loose, cracked, stained, or old tiles, flaking siding, and other problems.
Your pool starts looking old, and you need to do something about it.
This is where a pool renovation Atlanta GA helps. And we at White Pools know everything about a complete and adequate pool renovation. And we offer all types of upgrades and renovations you need to get your pool back in tip-top condition.
White Pools is a third-generation pool builder in Sandy Springs with more than 35 years of experience offering the best pool renovation services at affordable prices.
Whether you need simple tile repairs or a complete pool makeover, our team can handle it. We provide an extensive range of renovation services and use high-quality products for our projects.
Contact your Stone Mountain pool renovation specialist today at [(770) 466-2376](tel:%20(770) 466-2376) to discover why our customers highly regard us!
Pool Renovation Options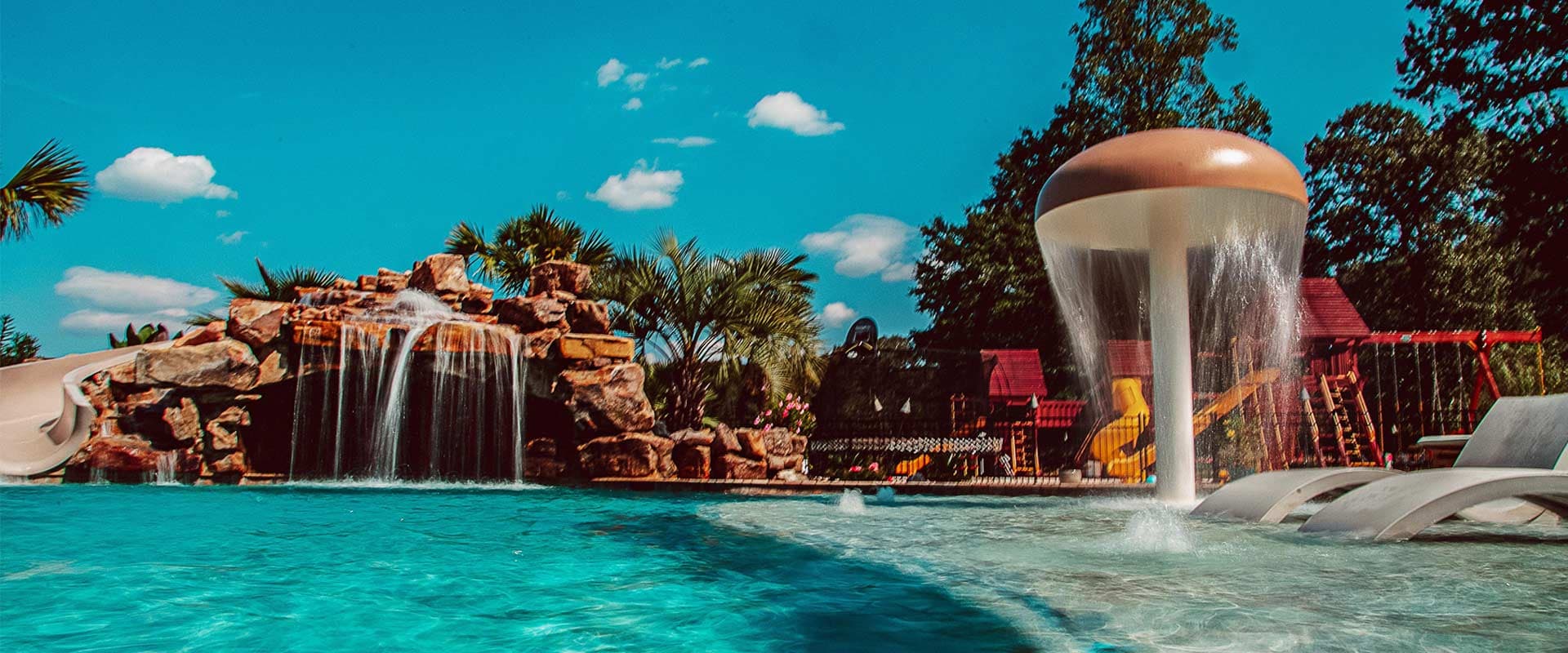 White Pools offers a complete solution to your pool renovation needs through:
a) Interior pool resurfacing
We transform your stained or old existing inground pool interiors using plaster, pebble, and aggregate surfaces.
b) Pool tiling
Our tiles of multiple shapes, colors, and materials add interest and bring life to your pool. They are not only beautiful but also durable and easy to maintain.
c) Pool coping
Pool coping is a minor but essential structural element binding the pool look together. We offer various brick, natural stone, paver, and concrete coping options.
d) Deck replacement and resurfacing
We offer multiple options to spruce up your pool deck like acrylic, brick pavers, exposed aggregate, embossed concrete, and natural stone masonry.
e) Leak repair and waterproofing
Leaks lead to high water bills and a pool that doesn't fill. We at White Pools can test your pool structure and plumbing systems to identify and repair the leaks.
f) Structural reinforcement
Older pools may start shifting, sinking, or developing structural cracks or movement. We can rectify these problems and stabilize the pool structure through permanent, lengthy, lasting pool repairs.
In addition to pool repair and renovation, we can also update it with fountains, waterfalls, raised spas, and more!
About Our Pool Renovation Services
While we at White Pools perform all types of pool remodeling services, we follow a typical process.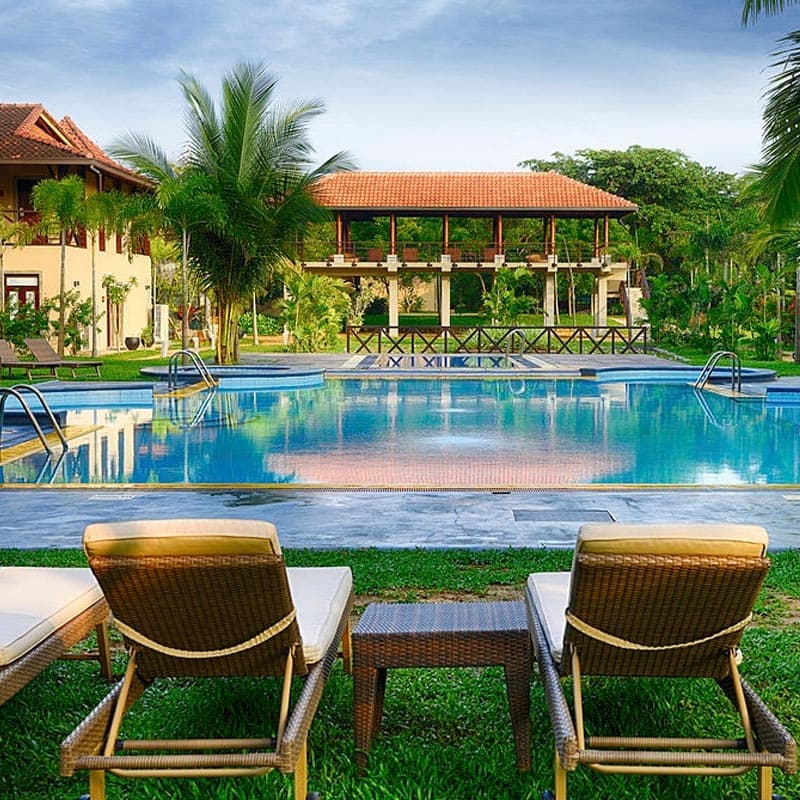 The process starts with your consultation, which you can schedule by calling our office at (770) 466-2376. Once it's fixed, our staff will visit your property to examine the pool.
We note your ideas and preferences and also make renovation recommendations. We accordingly provide a written estimate for the agreed renovation project.
When you sign the contract, you can schedule a date to start the renovation.
Our experts will arrive at your home at the scheduled date and drain the water out. A swimming pool takes anywhere between six to twelve hours to drain completely.
We remove the pool coping and tile and install your chosen new coping and tiles.
If you want to plaster the pool, we next chip and prime the pool's surface. Though this is a relatively noisy and disruptive process, we usually get it done in a day.
We will look for hollow spots and add bonding cement where required. Once done with the prep work, our pool specialists pump new plaster to the pool and smoothen it as much as possible.
The next step involves adding any required new lighting, features, decking, or updates to the pool landscape.
When everything is finished, fill the pool with water and add the required chemicals to ensure the water is safe for swimming.
You are now ready to enjoy your new, renovated swimming pool!
We at White Pools don't just complete a Powder Springs pool renovation project.
A team member will check the work to ensure its correct and the customer is satisfied. We will immediately take care of any necessary touch-ups and changes.
Call Us Today for A Free Consultation
With time pools built a while ago grow old and have a dingy look. There's also a chance that the equipment, tiles, or structure end up outdated. This is when you may want to renovate your swimming pool, and if so, there's no need to look further.
We at White Pools have an experienced and trusted team ready to take care of any type of pool renovation. We have over 35 years of experience renovating residential, commercial, and Olympic swimming pools in Johns Creek.
Installing the latest pool equipment also makes pool maintenance so much easier while increasing your pool's durability. So you end up saving money down the road.
We know that the pool not only keeps you cool during the hot and humid summer months but also is an aesthetic piece of work.
That's why we at White Pools use only the best and state-of-the-art materials, with the highest caliber of workmanship.
Contact us today at (770) 466-2376 to schedule an appointment, and discuss your pool remodeling ideas with us! Our team is always ready to run through your ideas and give recommendations where required for an optimal pool renovation Atlanta, GA.