Things to Consider While Getting a Pool Constructed in Atlanta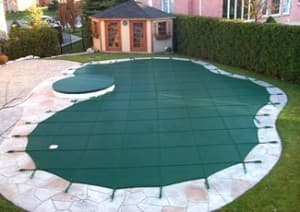 It has become a very popular practice in Atlanta to get a customized pool constructed in the backyard. People either decide to dig a hole in their backyards themselves or hire a swimming pool construction company to construct a swimming pool well blend with your backyard. These days the swimming pools that are constructed are either custom or natural, depending entirely on the owner.
People generally tend to hire construction contractors to build their swimming pool. There are various things to consider while getting your dream swimming pool built.
Material of the interior: If you want a natural pool, materials like stone, gravel or clay will be used, at the same time if you do not require a natural pool Vinyl, Fiberglass or Concrete will be used.
Shape and Lighting: These days contractors give you the option of selecting the shape of your pool according to your choice. You can also put lighting around the pool or create an under water lighting system.
Cost Estimation: When getting a pool constructed, you should ask your contractor to calculate the entire cost of the materials and labor so that you can compare it with the other contractors.
Financing: Getting a pool constructed means breaking a bank, it involves a huge sum of money, but you can always hire a contractor who gives you the option of getting your contract financed.
Safety: Safety is the first thing to be kept in mind when getting a pool constructed. The steel rods and stairs to the pool have to be well fitted.
Maintenance: You can either take the pains of cleaning your pool all by yourself or install automatic cleaners and chlorinators for your own convenience.
Warranty: Make sure that the fittings installed have a good warranty period to avoid any extra expense.
Post Construction Services: The contractor should be chosen according to the post construction services in case an issue arrives he should come and fix it as soon as possible.
If you keep all these factors in mind while choosing a pool company in Atlanta your pool will be constructed in the exact same way as you had expected.