Tips to Search for a Pool Contractor in Atlanta!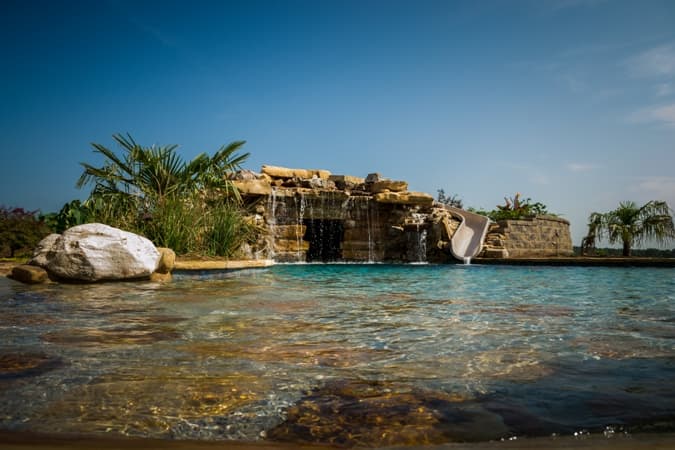 Adding a swimming pool to your backyard can not just provide your whole family with endless hours of fun and entertainment, but a swimming pool can add value to your property while simultaneously adding to the overall aesthetic appeal of your backyard in the form of an oasis. But to turn that oasis in to reality, you need to get in touch with a reputed pool contractor who could build you a swimming pool!
Before you set out to find a professional to build your swimming pool for you, a few tips on hiring a swimming pool contractor can help to ensure your end result is the pool that you have been dreaming of: –
1. Always compile a list – Your first step before hiring any service provider is to formulate a list. You need to do the same when you start your search for a reliable pool contractor. You can make it on the basis of references from your family or friends or may do that on the basis of your online search.
2. After compiling the list, ask for references and testimonials – When you have narrowed your list of potential contractors down to a select few, it is important that you ask each one of them for a list of testimonials and references from their prior satisfied customers because they will be able to help you understand how professional your contractors are and if there were any areas of concern during the construction process.
3. Make sure that you check out their portfolio! – A portfolio of their prior projects would give you an idea as to what you can expect when your own pool has been completed. By browsing your potential contractor's portfolios, you will also be able to select features that appeal to you!
4. Ask whether they are insured – This will help you to ensure that your pool will be built by a professional who has the backing of a reputable insurance company in the unlikely event that something goes wrong during the construction phase.
5. It's no harm to ask about incentives – Many pool building companies will offer incredible bonus and accessory packages in an effort to bring in your business. All you have to do is choose a package that is pocket friendly for you!
With the help of these tips, you can make correct comparisons of those companies that you short listed in your list. Plus, these could help you in hiring constructors who could design your pool in Atlanta!