Types of Swimming Pools You Could Choose From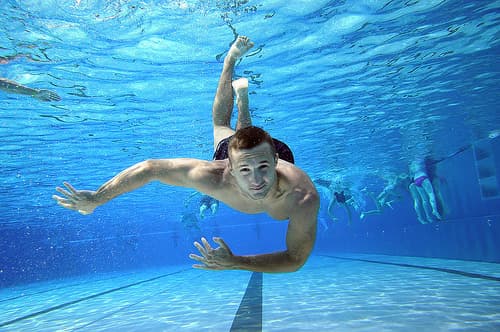 Having a swimming pool in your home not only adds value to your home but also creates a perfect recreational zone for your family for enjoying the sunny holidays with them. There is no question, a special feeling of sophistication in your outdoor area can come from a well designed pool.
When thinking of getting a stylish pool in your home in Atlanta, hiring a professional pool construction company will help you get the best custom swimming pool. Their guidance and creative ideas will help you finalize the type of pool for you.
Here are some options you could choose from, but your pool builder will know your area well, and can help advise you on which is the best.
Concrete or Gunite Pools
With concrete pools there are variety of designs available in the market. They can be built in any shape, from traditional to free form, and are able to fit into irregular spaces, if needed. If you want to customize your pool design, gunite pools should be your choice. Gunite pools allow maximum creativity and typically take about 12 weeks to build. These pools can also have tile, exposed aggregate or even fiberglass finishes and are highly durable.
Vinyl Pools
They are a lot like above-ground pools, structurally, but they look more like conventional in-ground designs. These are usually your least-expensive in-ground pool option. Vinyl pools are available in dozens of pre-designed shapes, and can be customized with built-in features. Also, with durable vinyl liners it comes in multifarious colors and patterns. Because vinyl pools are constructed from pre-fabricated materials and a simpler construction process, vinyl pools can be constructed in about 3 weeks.
Fiberglass Pools
Fiberglass pools come in a variety of shapes and styles to fit your lifestyle, as well as designer textures and colors to match your personal style. In most cases the fiberglass comes in a big piece that is the entire pool. This means that you will need to have a spacious area that can be easily accessed by the crane that will drop it in. Besides the quick installation, one of the biggest benefits of fiberglass pool is their surface. The smoothness makes it difficult for algae to cling to it, and that means easier maintenance and fewer chemicals.
Swimming pool is a total luxury and having one at home, it can be your relaxing zone. When getting a swimming pool, do a little research about custom swimming pools in Atlanta and give us a call anytime.